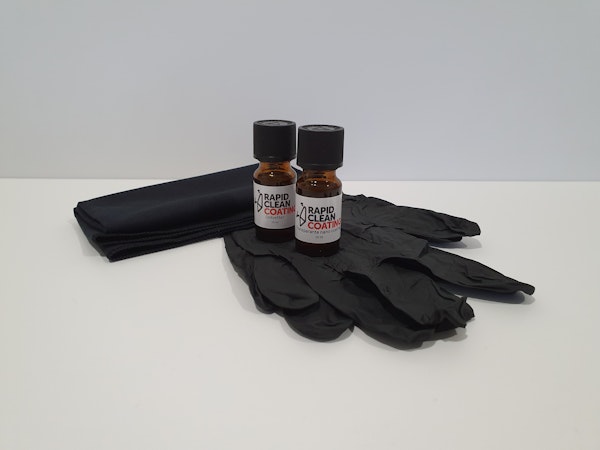 RCC Kit -30%
€ 41.99
Temporarily 30% off!
The RCC Kit provides you of everything you need to treat your bicycle. We recommend to purchase the 3M 4279 masker because of safety precautions.
This RCC Kit contains:
RCC bottle,
RCC PreClean,
Microfiber cloth,
2 Nitrile gloves,
An instruction manual with instruction video to apply the coating.
The coating can be used on all bicycles whether they are made of aluminium or carbon with glossy or matte lacquer. It doesn't matter!
50% off shipping costs!